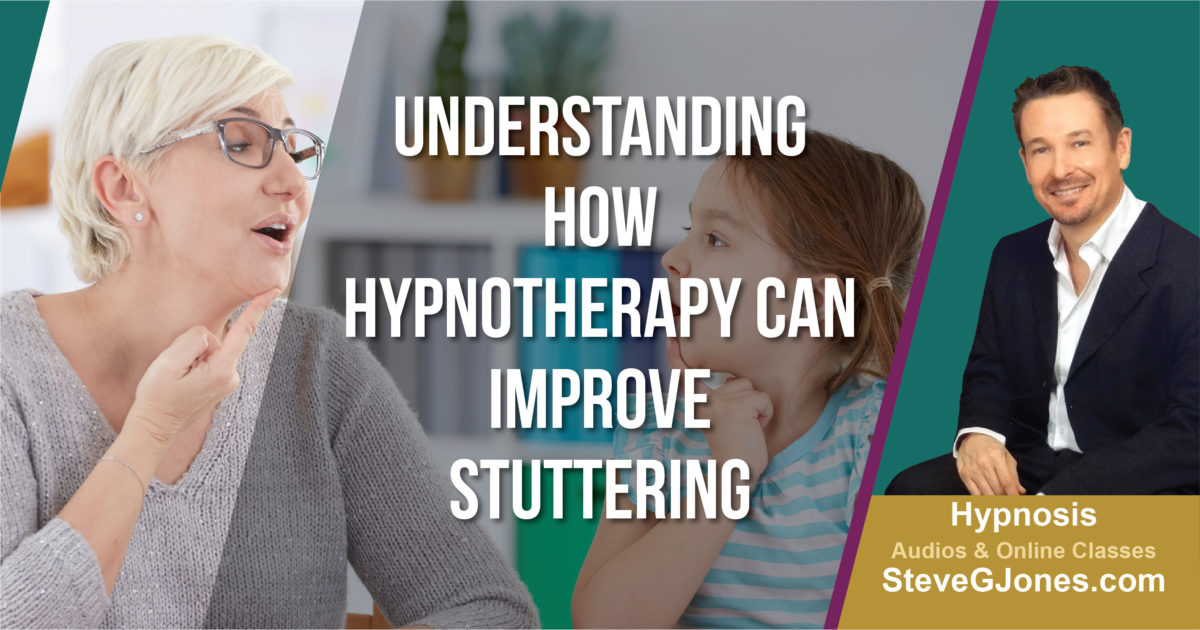 If you've seen the movie, The King's Speech, which tells the story of how King George VI of Great Britain worked with a speech and language therapist to treat his stutter, you would know that his therapy was not just physical, it was also psychological. His therapist, the Australian Lionel Logue, suspected that his stutter was caused by childhood trauma. His approach was to build the king's confidence and improve his anxiety by addressing these issues under the guise of mechanical exercises.
Several studies suggest that aside from biological factors, environmental stressors such as family challenges, confidence issues and anxiety can be contributing factors to stuttering. And it's these same issues that make hypnotherapy a potentially viable form of treatment for people who suffer from this speech impediment.
How does hypnotherapy for stuttering work?
Hypnotherapy Let's You "Practice" Speaking Without a Stutter
Many patients with a stutter can often speak normally without any traces of their speech impediment. Because stuttering is suspected to be triggered by different environmental factors, consistent hypnotherapy sessions can allow you to shut these triggers out and practice speaking normally.
By putting you in a relaxed state, your hypnotherapist can help reduce the impact of your triggers and work on new reactions.
It Allows You to Build Your Confidence
Much of hypnotherapy is about using the power of suggestion to condition your mind to believe in something. And the more you think about changing a negative aspect about yourself into something positive, it eventually becomes a reality.
This is especially true when using hypnosis for building your confidence and self-esteem. With constant positive conditioning, you can adopt a mindset that allows you to stay confident under pressure and, in the case of stutterers, speak without any speech problems.
Hypnotherapy Addresses the Root Cause of Your Stuttering
Hypnosis can also be used to help patients address the root cause of their speech challenge by helping them remember when the stuttering first happened. Your hypnotherapist will help you analyze what triggered your stutter. For example, was it a traumatic event? Many psychological issues, such as eating disorders, are believed to be caused by trauma. Was it a family challenge? With consistent hypnotherapy sessions, you can confront these negative emotions in your subconscious and bring about positive change.
In Conclusion
If you've already tried different approaches to fixing your stutter and haven't found anything effective, a hypnotherapy download might be what you need. Hypnosis is a gentle form of therapy that helps you look into your mind to resolve whatever mental and emotional issues may be contributing to your speech impediment. Hypnotherapy may be the key to conquering your stutter and living as normal a life as possible.
Sincerely,
Dr. Steve