How to Make Money Online as a Hypnotherapist
Sale!
Videos that teach you how to make money online as a Hypnotherapist
How to Make Money Online as a Hypnotherapist
Tired of "tying" to sell your hypnotherapy scripts, mp3s, PDFs and courses online only to find that the competition is REALLY tough and you actually have almost no idea where to start?
Do you wish you could stop struggling with online marketing and instead master it and have the ability to sell the wonderful programs you create? Well, I have a proven system to help you do just that.
You see, I was just like you. I wasn't always successful as marketing hypnosis book, audios and programs online. I wanted to learn about it. And when I first started learning about marketing,  I had struggles, like spending $900 in one day with Google Adwords, because I didn't know what I was doing.
I'm Dr. steve G. Jones, clinical hypnotherapist and I want you to know there is no need to struggle with marketing your programs online, because I have found powerful resources that helped me overcome the challenges of the process.  And I've taken what I've learned and turned it into a step-by-step solution, a blueprint that you can follow to have success .
Here's what's in the online hypnotherapy marketing program:
Nine 20-minute videos (totaling over three hours of content) they cover the four main topics essential to understanding how to make money online as a hypnotherapist:
Branding, Products, Production and Marketing.
And it's so easy to use, because all you have to do is watch the videos and learn.
This will change you life by showing you how to finally make money online as a hypnotist or hypnotherapist. If fact, any holistic practitioner interested in marketing their programs online will benefit immensely from this program.
This program is amazing because it helps you understand how to create and market pdfs, mp3s, and video programs.
You can expect results within a few weeks of implementing the proven techniques shown in the program.
Imagine you life your life after mastering the ability to easily sell your programs online.
See yourself relaxing and doing what you want to do instead of slaving over your computer in confusion.
How would that feel inside?
Hear others saying how proud they are of you, after you finally mastered online marketing.
How would that feel?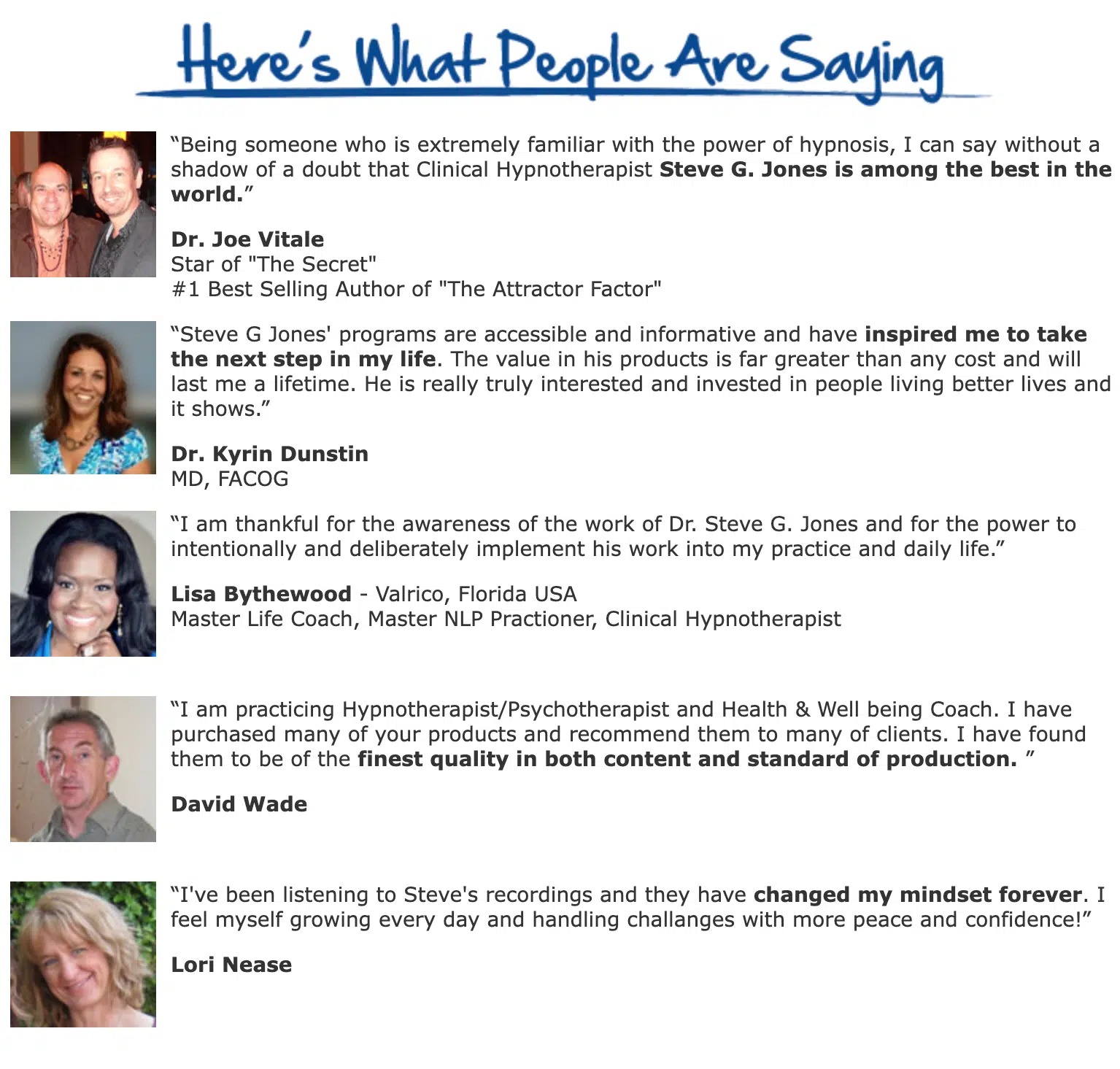 I've taken all the risk out of this The value of this program is over $400 (that's what the people in the videos paid EACH). I offer it online at just $249. But I have an offer for you. It's a super-low-discount. I can offer this discount because the videos are already made.

This offer won't last forever. And after it ends, it may not be available for a while at this price.
So, here's what I want you to do, in order to get all four hours of my expert marketing information, just click the link below, so you can get started immediately. Act now. I can provide the tools, but you have to say yes.
Isn't it time you stopped struggling with selling your programs online? It doesn't have to be that way. There's an easier way. Let me show you how.
Invest in yourself and I'll see you on the next page. Go ahead and click the link below.
How to Make Money Online as a Hypnotherapist
Sale!
Videos that teach you how to make money online as a Hypnotherapist